EX-380 Eximer Laser
Introduction
VITILIGO
Localized areas, especially face including peri-orbital, neck, and torso
PSORIASIS
Localized areas after topicals fail (≤ 10% BSA) In combination with NB UVB/PUVA, injections/biologics, and methotrexate for recalcitrant plaques Difficult to treat areas: Scalp, Hands, Feet, Intertriginous Lesions
Energy
Highly energetic XeCl excimer lasers induce 4 times the T-cell Apoptosis vs. bulb NB UVB at 308-nm.2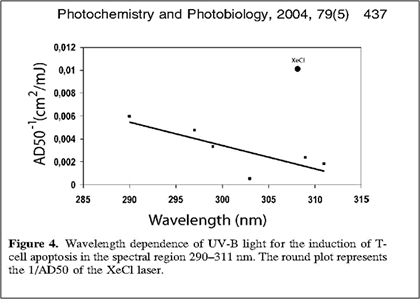 Collimation
Highly collimated laser beam minimizes surface and epidermal scatter and maximizes penetration of light to the basal layer for optimal clinical outcomes.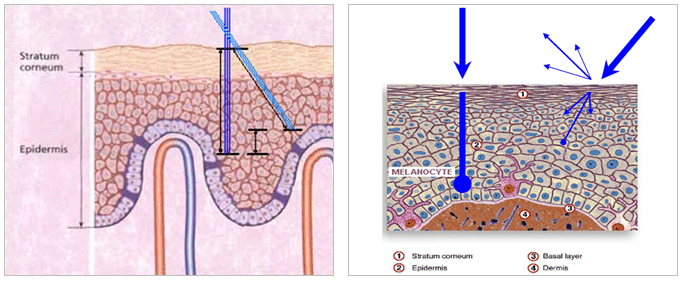 Targeting
Proprietary aiming beam and corresponding adjustable spot size enable fast and easy precision treatments and spare healthy tissue from UV exposur
By gently sliding the finger-switch on the handpiece, the laser beam is easily contoured to match the size and shape of the lesion.
Beam Uniformity
The flat-top beam profile means there are no "hot-spots", thereby ensuring uniform dose delivery for optimal patient comfort and results.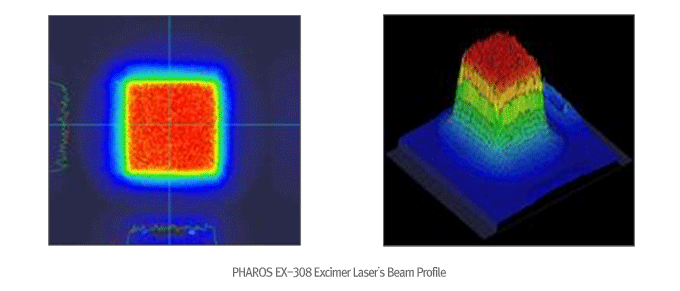 Specification
Laser Type
Xenon-chloride Excimer Laser
Wavelength
308nm
Max pulse Repetition Rate
150Hz
Max Output power
2.25W
Delivery
1.5m Liquid Filled Fiber Optic
Fiber Life
25 Million Shots , User Replaceable
Beam Size
Continuously Adjustable from 18mm to 2mm
Operating Modes
Intermittent , Continuous , Custom
Electrical Inputs
115VAC , 6A , 47Hz to 63Hz
230VAC , 3A , 47Hz to 63Hz
Gas
XeHCl Mix
Mirror Life
25 Million Shots
Weight
48kg (106 lbs)
Size
36cm Wide x 68cm Long x 82cm tall